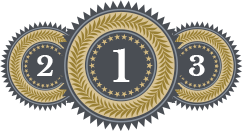 Atlanta, Georgia, Law Firm
The attorneys of The Law Office of Gilbert M. Taylor, LLC, have years of experience representing individuals throughout Georgia for injuries received in motor vehicle accidents. We understand the huge impact a wreck can have on your life, your health and your ability to work. Our lawyers and staff are skilled in negotiating the settlements or obtaining verdicts at trial to cover your damages and get a good recovery for you.
Our firm deals with each client on a personal level. You will get to know your lawyer and our staff and will work with them closely. This ensures that you know about your case and are equipped to make educated decisions that are best for you and your future.
We Will Help You Get the Medical Attention You Need
Following an accident, we are committed to making sure that you and your family are taken care of before the legal side of the case is sorted out. This includes helping you get the medical attention and treatment you need. Your recovery is a priority, and we can usually arrange to cover your medical costs up front so that you get treatment now. These costs will be reimbursed from any settlement or verdict that you receive.
We handle these types of cases on a contingency fee basis, meaning you do not pay us unless you receive a verdict or settlement. We receive our fee based on a percentage of the amount you are given or awarded.
No matter what type of injury you have suffered, we are eager to help you. Whether minor back pain or a serious injury requiring multiple surgeries, you are in pain and we want to provide you with the resources to make that pain go away.